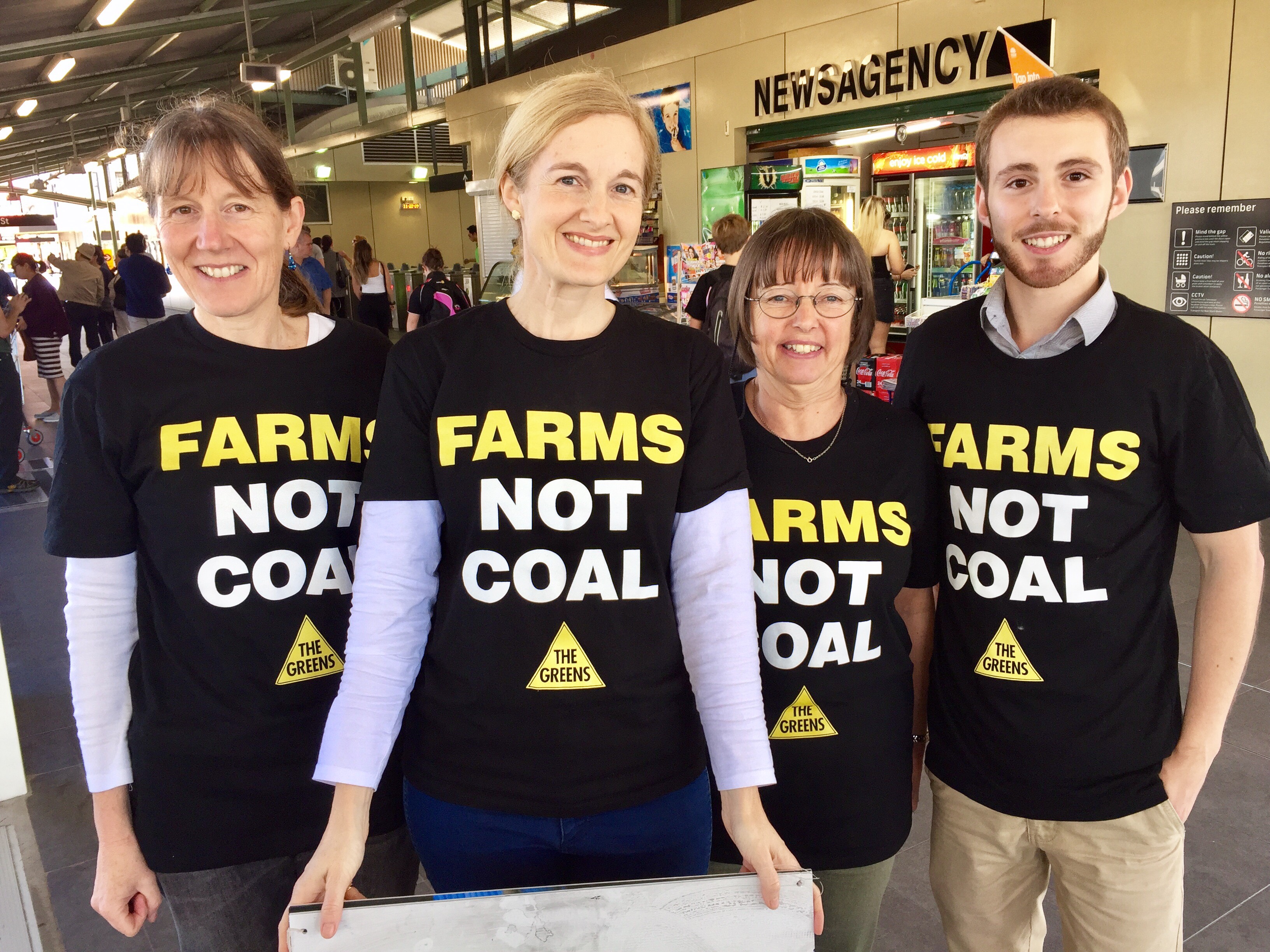 We Put Community First
Hornsby Greens is proud to have two representatives in Hornsby Council.
Cr Emma Heyde – The Greens
Address: c/- Hornsby Shire Council, PO Box 37, Hornsby NSW 1630
Phone: (02) 9847 6666
Mobile: 0403 589 722
Email:  eheyde@hornsby.nsw.gov.au
Emma is deeply committed to her local area and its small businesses, which she has shown with a successful campaign to reduce plastic waste called Bag Free Beecroft. Her priorities include: 
Stopping destructive overdevelopment.
Supporting businesses and residents in gaining energy independence.
Getting smarter about waste and the reduction of plastic.
Increasing urban tree canopy cover and introducing other cooling strategies for streets, neighbourhoods, playgrounds and parks.
Background:
Emma and her family have lived in the Beecroft-Cheltenham area for more than 20 years.
She deeply values her connections with the numerous civic, environmental and residents' groups.
Emma has been part of many community efforts to make Hornsby Shire more sustainable, fairer and greener, most notably her Bag Free Beecroft initiative.
Cr Joe Nicita – The Greens
Address: c/- Hornsby Shire Council, PO Box 37, Hornsby NSW 1630
Phone: (02) 9847 6666
Email: jnicita@hornsby.nsw.gov.au
Joseph is thrilled and proud to have been elected to represent the local community and is pursuing the following key priorities:
Supporting our local childcare services and sporting communities.
Working with local business and community groups to encourage greater use of renewables.
Protecting our precious green spaces from overdevelopment.
Background:
Joe has lived in Hornsby Shire for 22 years, the third generation of his family to live here.
He is a member of Amnesty International-Hornsby Action Group.
Joe is an active and committed member of the Hornsby Greens.
ISSUES WE CARE ABOUT
Hornsby Greens actively campaigns on renewable energy, housing affordability, public transport, public education and preserving green spaces, while Greens NSW has altogether over 50 separate policies.